Let's assume you've already done most of the hard stuff – like beefing up your credit, fine-tuning your future budget, and saving some money. Now it's time for the fun part, right? Actually shopping for your home! Well, yes, but in order to ensure success, you are wise to line things up first.
So how do you start?
Here are two simple tips for buying a home:
TIP #1:
PUT TOGETHER YOUR TEAM
You need a good Realtor, and good lender.
Since finances are first, people are often told to find their lender first. If you prefer to find your Realtor first, however, just reach out to them for suggestions for lenders. Most top Realtors have good working relationships with numerous lenders in the area, and will be glad to put you in contact with one. Then you can circle back to your Realtor to do the house shopping once the lender pre-qualifies you for a loan.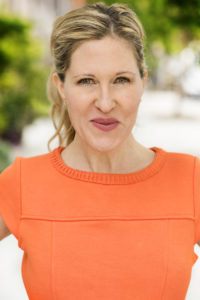 FINDING A REALTOR
Choose someone who knows the area and its market, is proven to be successful, and that you are comfortable working with. Check around. Then pick me! (Just so you know, I'm not capitalizing Realtor out of some overblown sense of self-importance – it's an irritating trademark thing – an actual accreditation.)
Some people wonder if they can get a better deal if they just walked in a bought the place themselves without a Realtor. They wonder why they have to pay someone to do it for them.
Well, first of all, the sellers are paying for the buyers' agent's services. They are compensating the listing agent with a percentage of the sale. Listing agents customarily charge about 6% of the sale price for their services. Of that, about half goes to the agent who brings the buyers (and the rest goes toward brochures, advertising, and all the fees and such associated with being a Realtor in the first place).
So, in case you didn't want to ask, it doesn't cost you a thing to utilize the help of a Realtor as a buyer's agent!
Okay, so now you know you aren't paying for a Realtor as a buyer. But why do you need them anyway?
I'm not being biased when I tell you it is more important than a lot of people realize. Once you are ready to bid on a house, it is crucial to have someone there who understands the nuances of a contract so as not to leave you in any legal jeopardy – you certainly don't want to lose your deposit money, or leave yourself open to any litigation later. And you need to be sure the title is clear, etc. More about what the title is all about in the Q&A below. 
You'll also need the expertise of a good agent to know how much to actually bid. This market is crazy competitive, with multiple offers coming in – often over asking price – on a single property. A Realtor will guide you as to the price, based on numerous factors unbeknownst to people that don't spend their days, nights, and weekends, helping people buy and sell houses.
Not only do Realtors help you come up with the amount to bid, one of the factors as to whether you actually get picked by the seller has to do with not only having an agent, but having an agent with a great reputation in the community. For example, I have offers accepted in multiple bid situations when the dollar amounts are basically the same (as well as terms, etc.), simply because the list agent knows I'll get the job done (and will be nice to work with along the way).
Then they can guide you through the rest of the process once your bid is accepted; inspections, local ordinances, the appraisal, etc. – all the way through closing. And when you want to know who can re-do your hardwood floors or re-tile that bathroom, or what the best local cable company is, all you have to do is ask!
FINDING A LENDER
Just like finding a Realtor, a good rapport is important as well as feeling like the person is truly working in your best interest. Unlike choosing your Realtor, however, finding the right lender can be a little trickier because lenders are limited in what they can offer you.
As your Realtor I can show you any house on the market. Lenders, on the other hand, are more limited in the products they can offer which is why it is very important to "shop around" and compare loan packages from different lenders.  More on this in the Q&A below. 
Okay, so by this point you've used online calculators and have a good idea about your price range and what your monthly payments will be. That being said, before you really know what you can afford, you need to get together (and get your paperwork together) with a mortgage lender. They incorporate numbers and equations you've probably never seen unless you are a statistician. The numbers they work with change daily, too, so most people that aren't getting paid to do this for a living, cannot keep up with everything lenders do for them.
TIP #2:
GET PRE-APPROVED BEFORE YOU START HOUSE HUNTING
Like most things in life, it's best to get the hard part out of the way first. In house hunting, the hardest part can be getting pre-approved for a loan. Yes, there's paperwork involved, and it's not very sexy, but getting this out of the way before looking at homes will save you a lot of time and potential heartbreak.
That's why it's also important to be comfortable with your lender. They should be able to clearly define what you'll need, what it will cost, and the steps along the way.
In particular:
You will not waste time looking at houses that are above (or below!) your means.
In a competitive market, like ours in the Bay Area, being pre-approved is crucial to having your offer accepted. If you're not, then the sellers have no way to know you have the means to buy the place – it's as simple as that.
QUESTIONS AND ANSWERS
What does a Title Company Do?
It's actually pretty important. Most importantly, and most often with no real acknowledgment or thanks, they make sure title is clear. This means that once you buy your home, some long lost relative of the seller won't show up at your door claiming that his Aunt Edna willed him a 1/5th share of the house! And yes, these things have happened! Also, those who do have a vested interest in a home get paid. This was particularly important with short sales, as second lenders used to still want to get paid long after the property was sold! Anyhow, with a clear title, you know not only what you are getting – we don't usually do surveys here (it's more of an east coast thing), but do need to know what lot of land our house lays upon –  but you know it's now really yours.
Title companies (here in Northern California), maintain title insurance (in case that long lost relative does somehow surface!), and the escrow account itself. I think of them a bit like Switzerland: a neutral third party entity that disperses funds where appropriate only with the explicit signed agreed upon written instructions from both parties. Thank you, oh title companies, for all that crucial and oft unnoticed behind the scenes work!
Why is having a local lender so important?
It's pretty clear why having a local Realtor that is extremely familiar with where you want to buy is key. But the advantages of a local lender are not as obvious; they're known by the agents taking the offers, they are recognized as being able to get the job done, and they are familiar with the local ordinances
I've had cases where clients have come from out of the area and wanted to stay loyal to their lender, with whom they've done business before. While I certainly appreciate the loyalty – my business is primarily based upon referrals – they're usually not being best served by someone who is not intimately familiar with the goings-on in the local market.
Two experiences I had with clients that wanted to stay loyal to their Lenders that were not local. Both of these reflect the importance of having a local lender – and are good examples of how a Realtor often scrambles around behind the scenes for a client to get things done!
I closed a Piedmont transaction where the lenders were in New Jersey, where they must get the termite report completely cleared before closing escrow. Not so in California, and so began the back & forth (perhaps with mild chastising thrown in in my part for lending in a state where they didn't know the rules and insisted upon a condition that didn't apply). Suffice to say that we closed – on time and without the pest report being cleared.

I recently had a family that had years of terrific experience with their local lender in LA move here, go into contract on a home, then realize that their lender was not able to give them the best rate or to close on time (where it's crucial to be quick, given the market here). I put them in contact with a local lender and he had them squared away in two days' time, with an option for an early close!
Is it important if the appraiser is also local?
Good Lord yes! In the Bay Area in particular, it can be a huge problem if someone from out of the area does the appraisal because our area is so very niche neighborhood-y, and we are comprised primarily of old home stock. So if a fellow from, say, Mantica, shows up and tries to appraise a Montclair property, he will most likely look at same number of bedrooms & baths, and square footage, but because every home here is unique (not cookie cutter) he won't know how to incorporate less measurable features, like a view, or a level yard, for example. It's happened, and then we have to fight the appraisal, which costs both money and time. This applies to both a purchase and to re-fi'ing, by the way.
Also, when prices are rapidly appreciating, like in the current market, appraisers have to know what the trend of an area is, so that they can "chase" the market and appraise to value.
Is my bank the best place to get a mortgage loan?
Maybe. And yes, this means maybe even though you've been using your bank for a long time and, whether you like them or not, know it has name recognition. This, combined with the fact that it's simply easier to walk into your bank then search for another lender, causes many buyers to default to a big bank for their mortgage loan. Going to a bank, however, is like calling just one airline for a plane ticket before you buy; they'll give you their price, but the travel agent (or here, the mortgage broker), will compare rates for you and tailor the loan to the client's individual needs.
What is the difference between pre-approval and pre-qualification?*
PRE-QUALIFIED is the initial step in the mortgage process, and it's generally fairly simple. You supply a bank or lender with your overall financial picture, including your debt, income and assets. After evaluating this information, a lender can give you an idea of the mortgage amount for which you qualify. Pre-qualification can be done over the phone or on the internet, and there is usually no cost involved. Loan pre-qualification does not include an analysis of your credit report or an in-depth look at your ability to purchase a home.
The initial pre-qualification step allows you to discuss any goals or needs you may have regarding your mortgage with your lender. At this point, a lender can explain your various mortgage options and recommend the type that might be best suited to your situation.
Because it's a quick procedure, and based only on the information you provide to the lender, your pre-qualified amount is not a sure thing; it's just the amount for which you might expect to be approved. For this reason, a pre-qualified buyer doesn't carry the same weight as a pre-approved buyer who has been more thoroughly investigated.
PRE-APPROVED is the next step, and it tends to be much more involved. You'll complete an official mortgage application (and usually pay an application fee), and then supply the lender with the necessary documentation to perform an extensive check on your financial background and current credit rating. (Typically at this stage, you will not have found a house yet, so any reference to "property" on the application will be left blank). From this, the lender can tell you the specific mortgage amount for which you are approved. You'll also have a better idea of the interest rate you will be charged on the loan and, in some cases, you might be able to lock-in a specific rate.
With pre-approval, you will receive a conditional commitment in writing for an exact loan amount, allowing you to look for a home at or below that price level. Obviously, this puts you at an advantage when dealing with a potential seller, as he or she will know you're one step closer to obtaining an actual mortgage. *From Investopedia.