As I've said before, the East Bay is the best of the best. The San Francisco Bay Area has it all, but only in the East Bay you can get it all plus a yard and sun! It's not like we need a list of Oakland's awards to prove it, but I thought it would be interesting to have a look anyway.
And you didn't hear it from me, but "San Francisco is losing its luster." This is according to Davey Alba of Wired, who explains in a recent article that "Skyrocketing real estate prices have already driven out much of the city's fabled bohemian culture, except for the version co-opted by Burning Man techies. Now, those same techies are themselves looking elsewhere." So are the tech companies! Uber, for example just decided to expand into Oakland (instead of San Francisco). Read more about that in this blog post.
It's no surprise then, that Oakland was just named the #1 turnaround town by the California Association of Realtors!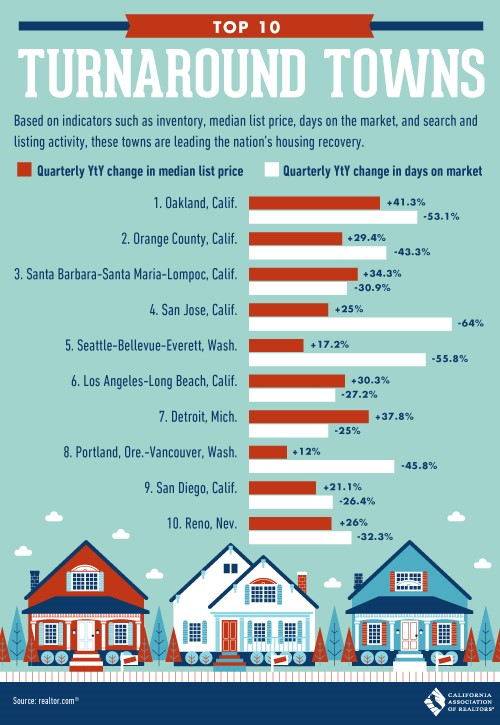 Oakland's residential and commercial real estate markets are on fire. If you haven't heard, Uber is expanding and chose downtown Oakland for their huge expansion; read more here. On top of that, our incredible city is garnering worldwide attention for everything from the being the "greenest" to the "hippest." The long list of proof that Oakland is the best goes on and on (see below!). It's actually quite amazing when you look at the wide range of Oakland's awards. Impressive is putting it mildly.
Last month, Libby Schaaf, Oakland's 50th mayor, had a big bash to celebrate her 50th birthday party. She was thrilled to tout all of the big companies that are choosing Oakland as their headquarters and even went so far as that Oakland will be the "hottest new center of innovation." That is a bold statement that I bet Palo Alto – or anywhere else in Silicon Valley – would try to refute, but I'm glad we have a mayor that is that excited about our city!
So here's one of Oakland's awards that won't necessarily surprise anyone, but is something to be pretty dang proud of:
Oakland is THE most diverse city in the U.S. (Ahead of New York City! And well ahead of San Francisco and Los Angeles!)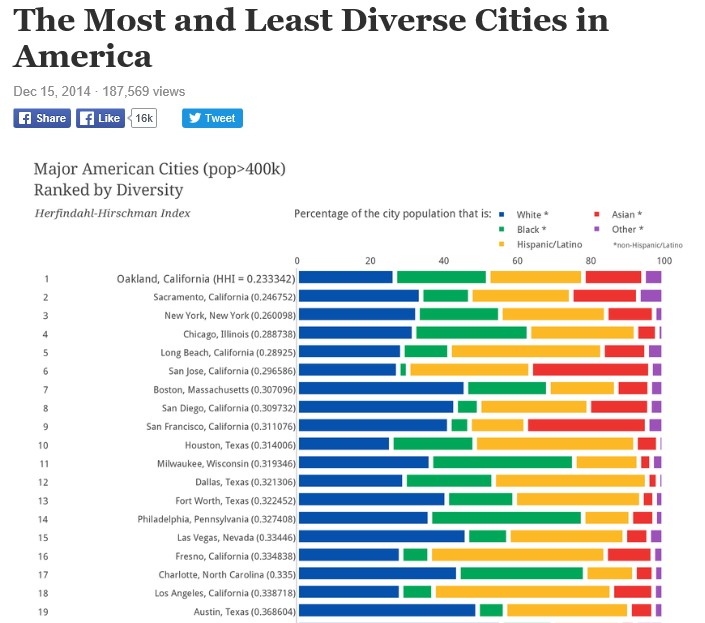 Not only are the people of Oakland diverse, but so are our many, many accolades:
Top 10 U.S. Destination for 2015 – Lonely Planet
Most Exciting City in America –  Movoto
6th Best Rising Star Destination – The Huffington Post
5th Hippest City in the U.S. – The Thrillist
#5 Place to Go in The World – The New York Times, 2012
America's Best Cities on the Rise – Smarter Travel
America's 50 Best Cities – Bloomberg Business and
America's Coolest Cities – Forbes
9th most walkable large city in the U.S. – Walkscore.com
No. 3 among Best Startup Cities in America – Popular Mechanics
No. 12 among America's Coolest Cities 2014 – Forbes
Greenest City in the U.S. —  SheKnows.com
3rd Most Likeable City in the U.S. —  Money Journal
No. 5 Best Cities for Foodies – Nerd Wallet
20 Best Cities in America for Bicycling – Redfin
Top 5 Most Pet-Friendly Rental Markets – Trulia
No.4 Best City for Newlyweds – Dating Advice
Top 10 Best Cities to Own a Dog —  NerdWallet
One of America's Top 12 ArtPlaces —  ArtPlace America
3rd Highest Hotel Room Demand in the U.S. — Travel Weekly
Top 8 California Cities Most Prepared for Natural Disasters – HomeownersInsurance.com
4th Best Destination For Nature-Lovers — NerdWallet
2nd Best California City for Singles — Movoto
11th Gayest City in America — The Advocate
No. 10 'Best Sports Town' – USA Today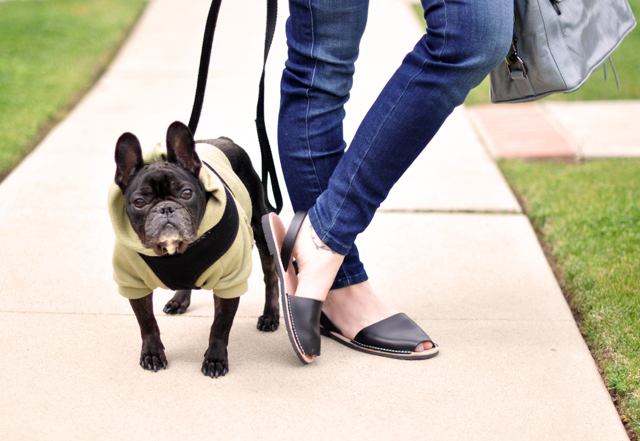 I'm also quite thrilled to be a Realtor at the best agency in the East Bay (a community vote by Oakland Magazine proved it)! Read more here.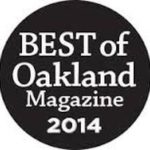 Highland Partners is also the first US Company to be awarded with Positive Luxury's esteemed trust mark! Read more about the award and Positive Luxury here.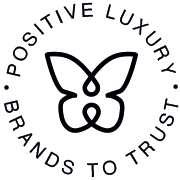 Thanks to VisitOakland.com for compiling a great list of accolades, and for creating a snazzy brochure on our amazing city! We have a lot to be proud of! #OaklandLoveIt