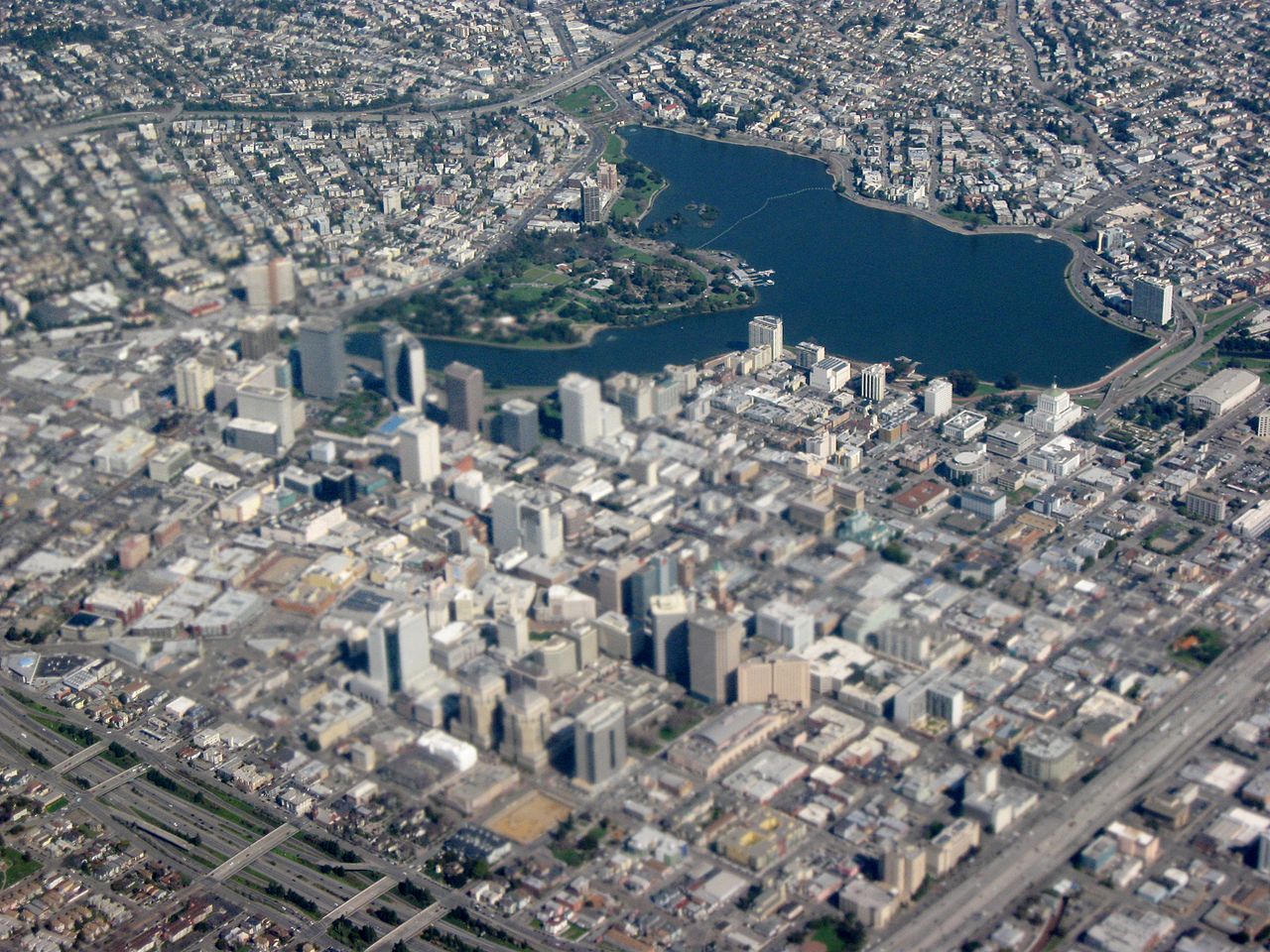 I feel a bit like a broken record when I keep touting how amazing the San Francisco Bay Area is, and in particular the East Bay. But clearly someone is reading my blogs – Uber bought 300,000 square feet of office space in downtown Oakland! Who knows, maybe I'll get Google to see the light, too! (tee hee)
Seriously, though, it seems that nowadays anyone and everyone that can afford to move to the Bay Area, does – including the hottest companies.
I figure it's safe to say that the East Bay really is the best of the best. (Read my other blog post that proves it!)
Uber's move to Oakland doesn't surprise me at all. They will still keep their current offices in San Francisco, but the decision to expand into Oakland is telling. For a company that's gotten pretty good at moving people around, this is no doubt a wise move for Uber.
A LITLE ABOUT UBER
What: An app you can use on your phone to request a ride from an Uber driver (rather than a taxi).
When: Founded in 2009. Pretty much a baby, but growing up fast!
Where: The headquarters is in San Francisco, and now Uber's opening a major office in Oakland expected to employ thousands by 2017. Uber operates in 58 countries and 300 cities.
Why (am I writing about them): As of 2015, Uber is estimated to be worth $62.5 billion, so it's kind of a big deal.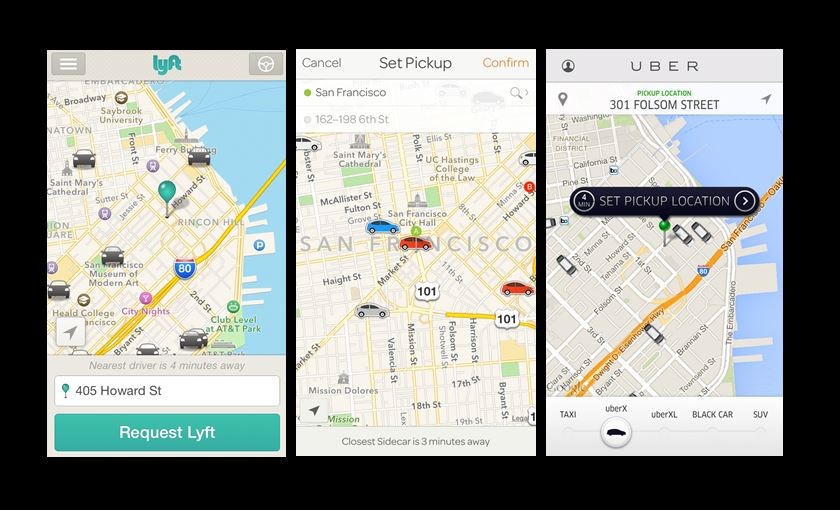 ---
Other, smaller, tech companies have already moved into Oakland this year, like 99designs, Fluid and VSCO. And of course, Oakland is home to Pandora, a company that has been thriving since its founding 15 years ago.
The list of non-techy, but incredibly successful companies in Oakland and the East Bay is extensive. I want to say more about those, and our many accolades, but I found it too lengthy to include in this post so I created an entirely separate post for you – here!
Obviously one of Uber's attractions for its new office location is the fact that Oakland's commercial real estate rate is still roughly half of San Francisco's ($36 per square foot vs. $70). The vacancy rate, however, is now about the same for both cities!
Interestingly, San Francisco's average rent was just under that of Oakland's only 5 years ago. This gives us a little insight into how fast, and high, prices can rise! Now I'm not claiming to be Nostradamus, but I feel pretty comfortable predicting Oakland's commercial real estate rates might start to climb just like San Francisco's (and the East Bay's residential real estate prices).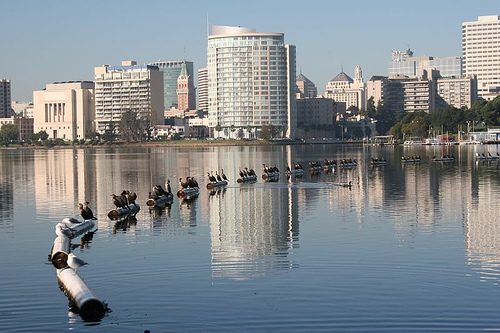 Speaking of the real estate market here, property values have been rising rapidly here for the last several years, with no signs of stopping. Again, I don't need to pull out my crystal ball to know that Uber moving into downtown Oakland will have big ripple effects into the surrounding residential areas.
The synergistic relationship between commercial and residential real estate and this back and forth of growth is happening in a dramatic way here in the East Bay. Basically, Uber wanted to know that people wanted to live in the East Bay before investing millions into office space. In turn, commercial investment will further strengthen the residential real estate market.
As Realtors, and anyone that owns a home in the East Bay, we were already delighted (and more than satisfied) with the rapid growth of the residential East Bay real estate market that we have recently experienced. Much of the growth had to do with the success of San Francisco businesses. Now it looks like booming business in Oakland is going to cause an even bigger surge in the housing market!
Oh, and not to mention record low interest rates are just fuel for this red hot real estate fire! Again, this is an entire topic in itself, so you can read more about this in my recent blog post, "What is going on with interest rates and the real estate market? All we know is that it is hot for both buyers and sellers!"
---
So this is all great, right? Uber's moving in, real estate's going up, everything is hunky dory, right?
Well, mostly.
There is a lot of concern about increasing gentrification. Davey Alba, of Wired magazine, summarized it best in his recent article, "Uber's move to Oakland will test an economy in overdrive" where he said:
"For non-residents, this expansion by Uber, a company that has already strong-armed its way into multiple countries and won scores of battles against regulators, might not sound especially significant. But Oakland is one of the most diverse communities  in the US, is a West Coast arts mecca, and the heart of California counterculture – from the peace movement to the Black Panther Party (an ingrained anti-establishment culture of protest that survives to this day). In that respect, Oakland seems like an especially awkward fit for Uber, the company whose capitalist ideologies and characteristic stubbornness when it comes to barging into new places and bending governments to its will has made it what it is today."
I agree with Oakland Mayor, Libby Schaaf, who made the deal to allow Uber to move in. She and her staff are right to point out that companies, like Uber, will likely be challenged and held to higher moral and diversity standards than they would be in a city that is not as progressive and truly passionate about the benefits of diversity. Oakland is, literally, the most diverse city in the country at the moment. We have also recently earned plenty of other titles that prove we are amazing. "Most Exciting City in America" isn't a bad one, nor is Oakland being named one of both "America's Best Cities on the Rise" and "America's Coolest Cities."
David Prowler, who wrote, "Don't Let Fear Get in the Way of Solutions," for the San Francisco Chronicle and served on the San Francisco Planning Commission has some great points about how to address gentrification for San Francisco that can also be applied to Oakland.
"I don't mean to say that the problems caused by the city's economic success aren't real. They are. But the undercurrents that fuel the flames are worth looking at too." – David Prowler
OAKLAND HAS SOME GREAT UP AND COMING NEIGHBORHOODS, HERE ARE A COUPLE OF MY FAVES:
GLENVIEW, Oakland's not so Shabby Neighborhood
If you've spent any time in Oakland's up and coming Glenview neighborhood, you won't be surprised to hear housing prices have gone up dramatically in the last 4 years. Glenview is close to the center of Oakland, but feels like a quiet respite.
Glenview has it all, and more. If you are looking for fantastic architecture (Craftsman and Mediterranean to die for!), restaurants, and schools, Glenview is still one of the best values in the entire Bay Area. Prices are still rising rapidly, however, and houses are going for well over asking so I wouldn't suggest waiting too long to buy in Glenview. (For instance, a home recently listed for the mid $700k's just sold for well over $1m!)
For more on the fabulous restaurants in Glenview, and why this fabulous neighborhood was named "Oakland's Gourmet Ghetto" by Diablo magazine, read here.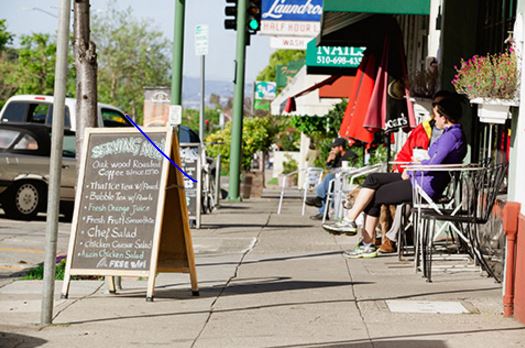 ---
JACK LONDON SQUARE
Jack London Square is one of the most historic, and recently revitalized, sections of Oakland. Located on the waterfront, the area is home to a variety of activities and over 30 different restaurants. Many of Oakland's best restaurants are in Jack London Square, including the popular restaurant and music venue, Yoshi's, and Oakland's beloved BBQ staple Everett & Jones, as well as the innovative cuisine of Haven or Bocanova. Jack London Square also boasts Oakland's oldest bar, Heinhold's First and Last Chance Saloon, which celebrates a colorful history, including when Jack London himself would come in for a cold libation and contemplate his next novel.
The real estate in the area is a wonderful mix of historic and modern. Many of the warehouses retain their outside appearance from the days when the area was primarily a warehouse district. While many of the façades are virtually unchanged, their interiors are stylish, newly renovated chic lofts. Amongst the historic warehouses are a variety of modern high-rise apartment and condominium buildings The outcome is that the area is filled with energetic, diverse residents who add to the vitality of the community.
It is convenient to get anywhere from Jack London Square as it is a central hub for transportation. If you are driving, you have immediate access to Interstate 880. Public transportation options are also excellent and make it easy to commute to almost anywhere in the Bay Area and avoid traffic by taking the BART or a ferry. There is also a free bus service which runs from Jack London Square along Broadway to the Uptown District. To go beyond the Bay Area you can leave your car behind if you choose and take a train from the Amtrak station located right in Jack London Square.
(Verbiage thanks to Highland Partners.)
---
ROCKRIDGE
Rockridge begins at the base of the Oakland Hills, and continues up to Highway 13, next to Montclair. It has winding streets and a variety of homes architectural styles. A lot of Upper Rockridge was burned in the 1991 firestorm, so grander homes were built, most to take advantage of the bay views.
Lake Temescal is a popular spot there, and not just in summer! There's swimming, trails lining the lake, and piers here and there for fishing or just relaxing. College Avenue is one the most happening districts in the area, with fantastic restaurants of all kinds and a mélange of unique shops that do love their locals! It's also home to Hillcrest – one of the area's finest elementary schools. The tree-lined streets are recipients of some of the nicest weather in the area, as well (a sweet little micro-climate), and the real estate here is some of the most coveted in the East Bay.
I just represented buyers and closed on this gorgeous Upper Rockridge beauty, below. We got it for $1,750,00 in a competitive multiple offer situation!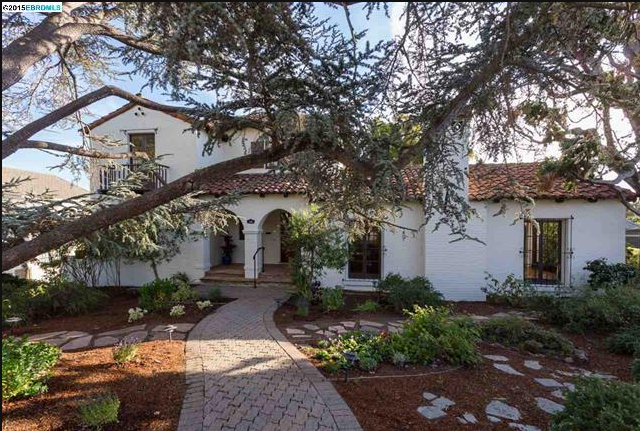 ---
If you are still skeptical about how studly we really are, please read my previous blog post. Or, even if you aren't skeptical, and like me you just want to feel even more proud of being a part of the East Bay, read it anyway!
For a great map and descriptions of of 23 areas in and around Oakland, have a look at this community page on Highland Partners' website.