Continually growing in popularity, Oakland's Glenview District is a terrific spot for if you're looking for a fantastic neighborhood in which to set down roots. In recent years, the home values in this quaint Oakland neighborhood have shot through the roof as more and more people discover this family friendly jewel. Here's why:
The close proximity to both Highway 13 (which is situated above the neighborhood), and Highway 580 (located just below), makes commuting easy. Characterized by wonderful homes – lots of sweet and modest California bungalows with some lovely Mission Revivals and more – you get a good variety which align themselves on the gently inclining streets of Glenview. The neighborhood real estate seemingly ascends in value as you climb up toward the eastern end, and up toward the hill.
However the best thing about Glenview isn't even that it's so posh; the beauty of the neighborhood lies in its tight knit community. Neighbors tend to know each other and look out after one another. The neighborhood website, "Friends of Glenview" is one of the best in the city. This is a neighborhood that has the reputation of being the one of the safest in Oakland.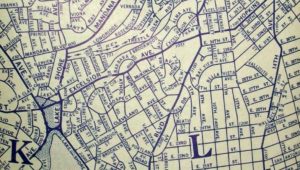 Plus, talk about a neighborhood with a handful of hidden gems to pull out of its little velvet bag..!
Besides having plenty of space for your favorite pet to run in at any one of the local dog parks, there is also a long wooded space that marks the border between the Upper Dimond district and Oakmore. This park, called Dimond Park, is equipped with a great play area, stretches of green space for your little ones to run around in, and a well-kept community pool that is convenient for swimming laps, especially during the warmer months! Here is California living at its best.
Now we figure in the thriving business district and its collection of amazing shops and restaurants. One of the most notable is Bellanico, which features a currnet and amazing lunch and dinner menu and trusty staff to back it up. Then there's The Growler's Arms, serving up some of the tastiest in British cuisine (and not the stereotypical old style sucky stuff, either!). It's also got a warm, friendly, pub-chic atmosphere that makes this restaurant a keeper. Or, for something a bit more classic, there is always Park Burger, offering my latest pick for the best burgers in the area! And who can forget Sushi Park, where you can explore their fabulous and creative rolls that feed your Japanese food cravings?
A terrific neighborhood in one of the state's great cities – it's no wonder Street Advisor has ranked Glenview as Oakland's 5th best neighborhood. If you find a home you love here, at a price you can afford, I recommend you jump at the opportunity to live in this fabulous and family centric area! Call me for more info.