Crocker Highlands and Trestle Glen offer plenty of luxury homes and lie just south of Piedmont and east of downtown Oakland, where the old railroad system used to link the East Bay communities (hence the trestles!).
There are curved roads lined with green, and numerous parks.
Homes here were built in the 1920's-1940's, many designed by Julia Morgan and Bernard Maybeck – two of the most well known architects of their day (and today!).
Many of the residents are members of the Lakeshore Homes Association, which is the second oldest HOA west of the Mississippi and is dedicated to preserving the beauty and integrity of these fine homes.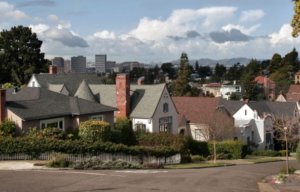 For information on schools, go to: