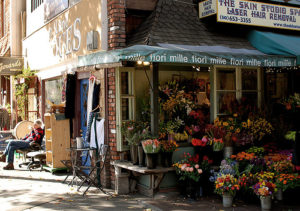 A little confusing perhaps – Piedmont Avenue is in the city of Oakland, not Piedmont.
Once found, however, you'll be glad you did.
Independent shops sit side by side in a vibrant and interesting shopping district. Fenton's Ice Creamery, as featured in the movie "Up", is only one of the unique and fun spots to stop in.
And at the top of the street lies another unique offering: a cemetery! Spread over 200 acres, this cemetery is unusually lively (no, really!), and it's not uncommon to see joggers, strollers, people walking their dogs, and even the occasional bagpiper.
For school info, go to:
‎